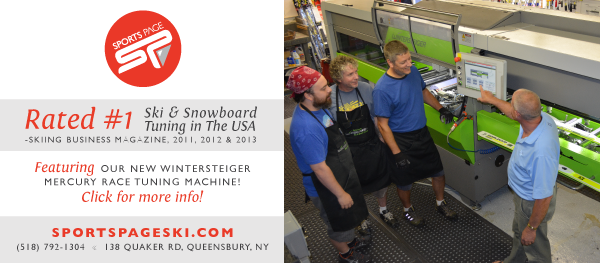 For the 2022-2023 season, athletes that are 14 and 15 years of age are considered  U16, athletes that are 16 and 17 years of age are considered U18.
U16/18 Athletes compete in New York State throughout the 2023 season the 'Sports Page Series' which is an East and West regional series. East RVW-Mountain-ADK, and West Central-GVSC-Niagara. These are open races. State Championships for U16 and U18 will also be open events (no selection). From State championships a divisional team will be selected to represent NYSSRA at post-season Eastern Regional Championships. Selection and quotas for Eastern Regional Championships will be found in the NYSSRA Competition Manual (will be available September 2021) 
U16+ athletes are still working on skill and tactical development, but now are full throttle on competition and competing. These athletes are ranked within the US Ski and Snowboarding system of National points. Athlete results at each event are calculated and ranked for each disicpline and provide ranking for race starts, and access/ invitation to projects and events.
Athletes in this age group will have an opportunity to race in FIS (Federation International Ski) series races. This is the level where results within a FIS point system gauge athletes internationally. Program Directors and Head Coaches can give you more information on this within your clubs.
At this age, athlete management from home programs is paramount! The balance of training to racing becomes a key to continue athlete development and success.
A link to Alpine Training Systems is in the 'Documents' section at the bottom of this page. Please take time to look at this; it will help with the understanding of Long Term Athlete Development (LTAD).